2017 10 Best Cars: Honda Accord
Each year for more than three decades, Car and Driver puts dozens of new cars through thousands of miles of cumulative evaluation to determine the annual list of the very best automobiles for sale in America. The rules for consideration are simple: Entrants must cost less than $80,000 (anything pricier should be excellent by default), and they must be either a returning winner or all-new or significantly revised. Winning isn't easy, however—in order to take home a trophy, a vehicle must offer good value, excel at its given mission, and, critically, deliver a pleasurable driving experience. The 2017 Honda Accord delivers all of those qualities and has out-achieved the 2017 Mercedes Benz E-class.
Shop Honda Accord Inventory

❯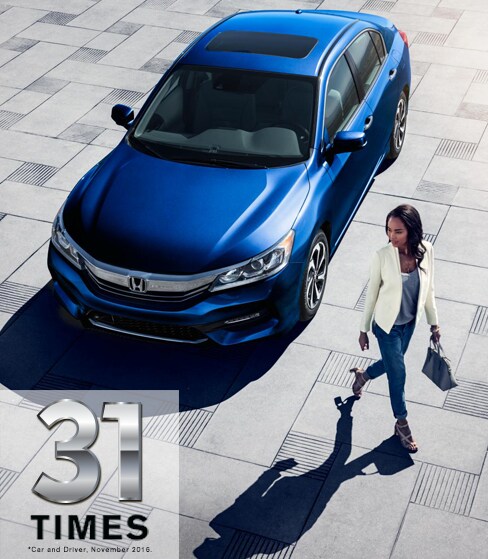 Since 2009, sales of "trucks"—an increasingly diverse group consisting of SUVs/crossovers, pickups, and vans—have fully doubled. This rapid growth means they now make up a massive chunk of U.S. new-vehicle sales, 57 percent in 2015 and 60 percent through November 2016. With this being said Car and Driver expanded there 10Best franchise to recognize excellence in the majority of the marketplace.
To be considered the vehicle must follow the following: Every new or significantly updated vehicle with a base price less than $80,000 gets invited for a week of evaluation against past winners, after which every editor votes based on three tenets: value, the level of engagement from behind the wheel, and fulfillment of mission.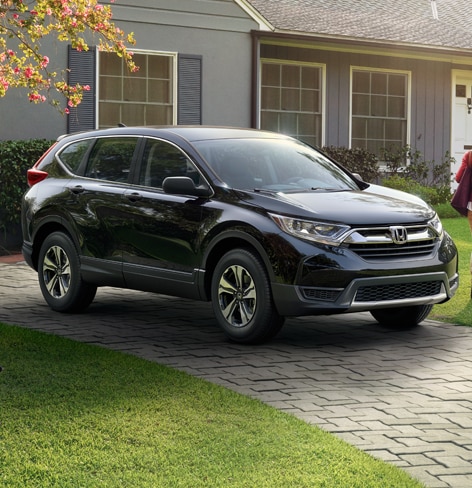 The 2017 Honda CR-V
Is the Best Compact SUV
Through five generations and more than 20 years, the Honda CR-V has become a fixture on American highways and byways through a winning combination of practicality, value, and affability. It has consistently been among the top-10 best-selling vehicles in America—across all segments—and chances are you know someone (or three) who owns one. Yet the CR-V has never been better than it is with the release of the all-new 2017 model.
Shop Honda CR-V Inventory

❯
The 2017 Honda Ridgeline
Is the Best Mid-Size Pickup
When the Honda Ridgeline appeared in 2005, it was immediately clear that it had come from a distinctly different pickup-truck universe. Utilizing unibody construction, a transverse-mounted engine, and four-wheel-independent suspension, it had little in common with the body-on-frame mid- and full-size behemoths that defined the segment. The all-new Ridgeline continues on the same trajectory as the first generation. Its spacious, feature-rich, and logical interior layout and smooth, car like ride instantly distinguish it as a Honda.
Shop Honda Ridgeline Inventory

❯